Alternative Fertility Options in Estherville, Iowa.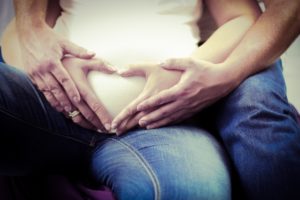 Infertility, while not often spoken about openly, affects more and more couples each year. New statistics have shown 1 in 8 couples have trouble getting pregnant or sustaining a pregnancy. (2006-2010 National Survey of Family Growth, CDC) While it may seem to be a lonely journey, it affects over 7.3 million people. The amount of emotional stress and heartache these couples go through is insurmountable. With the growing number of struggling couples, the interventions offered by the diverse health care industry have also increased. The most common fertility treatments include medication (geared to help women ovulate more regularly), IUI (intrauterine insemination) and IVF (in vitro fertilization). While these may result in conception, they do not address the root cause of the infertility and do not guarantee a healthy pregnancy. Many couples are unaware that there are other options available to them besides conventional medicine. These alternative fertility options are a holistic and natural approach to preconception.
So what are these options?
We have joined up with other practitioners around the nation (some even international) to come up with a program that utilizes the latest research in natural and holistic health and technology along with techniques to give the body (both men and women) the best chance for natural conception. We focus on improving spinal health, using essential nutrients, making better nutritional choices and promoting positive lifestyle changes. While we do not specifically treat infertility, we work to improve the health of the ecosystem (the body) to significantly increase your chances of conceiving naturally, maintaining a health pregnancy and providing optimal wellness for your growing family.
Is this for you?
If you are reading this, you are likely asking yourself one or more of these questions:
Are you worried about your health and how it will impact your chances of conceiving?

Are you just looking to normalize your menstrual cycle?

Are you struggling to conceive naturally and searching for alternatives to IVF and fertility drugs?

Are you striving for a healthier, easier and more joyous pregnancy and birth?

Are you looking for a more holistic approach to health and raising your family?
At Center for Chiropractic Wellness in Estherville, IA, Dr. Katie Carter works with those who may answer yes to the above questions. She works to determine the root cause of the infertility, whether it is toxicity or deficiency, or both. To learn more about our preconception program, contact us today! Our phone number is (712) 362-2336.